SINK YOUR TEETH INTO THE FUTURE

A radiant smile is the ultimate confidence boost. Unfortunately, not everyone is blessed with a beautiful smile by nature. State-of-the-art procedures can ensure that your teeth look radiant. Esthetic Airlines is happy to explore the possibilities with you.
The possible procedures

Dentagram offers various dental procedures performed by high-level professionals. In addition to the standard dental treatments, you can also call on Dentagram for implants, bridges, porcelain crowns, veneers, root canal treatment and laser bleaching. This state-of-the-art dental practice is managed by certified dentists.
Why Dentagram?
Modern and highly professional
In-house dental and laboratory technicians
High quality materials
Free quarterly check-ups in Belgium
Hygiene is at the heart of our concerns
Very competitive rates
A personal and friendly approach
To learn more about these treatments, visit our blog or contact us directly.
Step 1
First consultation
Make a no-obligation appointment and visit one of our four offices in Antwerp, Hasselt, Geel or Aalst. We will gladly explain to you step by step the all-inclusive service of Esthetic Airlines, including the role of the Istanbul Aesthetic Center.
Step 2
First consultation
Istanbul, the city where East and West meet! Esthetic Airlines and our partner Travel Experience will organise your trip from beginning to end. Depart for a luxurious holiday and come back completely refreshed!
Step 3
Preparation
We will prepare this life-changing trip in consultation with you. We arrange the admission interview with the attending physician, and we will monitor your situation both here and in Istanbul. We discuss the procedure and the progress of the procedure with you, as well as the post-operative care.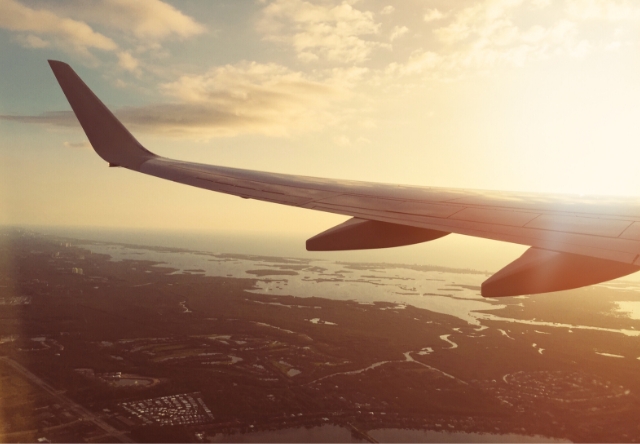 Nadine Larosse - Ostend

"Finally a smile back on my face, which hasn't been there for years! With my new crowns, I am ready to take on the world. Thank you Dr. Balaban, thank you Esthetic Airlines."
Mr. L. Marques

"As a retired dentist, I was a little suspicious when friends told me they were going to Turkey for dental implants.
However, I have changed my mind.
The result is very good.
Good luck with your business."
Ria & Jaap Messing - Breda

" Excellent, yet affordable dental work with the right service and quality.
My husband and I are very satisfied.
Thank you in advance!"
Magda Van Parys - Ghent

" I can recommend it to everyone.
The dentist gave me an expert explanation and established in advance a treatment plan that was best suited to my situation.
I am proud of my beautiful smile with porcelain implants and crowns … at an affordable price.
And soon, I will come back to Istanbul, but this time to have fun and explore the city, because it will be my sister's turn to have her teeth improved."
Hugo Vervecken - Antwerp

" I left for Istanbul with an uncertain heart because I didn't really know what to expect, even though the preliminary information Esthetic Airlines gave me was very clear.
I must say that I was positively surprised by your approach.
The whole team was very professional and guaranteed me a high quality stay!"
Prices
All-inclusive package
In partnership with Travel Experience and the Istanbul Aesthetic Center, Esthetic Airlines offers an all-inclusive package during the low season. Other packages are available on request.
Due to Belgian legislation and regulations, our rates cannot be published on social media or on websites relating to aesthetic and dental procedures.
For our prices, please contact us by phone on
+32 (0)3 870 46 91 or by e-mail at info@esthetic-airlines.be.
Your trip and stay
Istanbul is a magnificent metropolis where East meets West.
This unique historic Turkish city spans the continents of Asia and Europe. Two bridges crossing the Bosporus connect the two continents in a cosmopolitan city that has as many inhabitants as the whole of the Netherlands.
You will find yourself in a unique blend of cultures and traditions. Istanbul was capital of the Roman, Byzantine and Ottoman empires, resulting today in some of the city's most visited tourist attractions. A diverse mix of cultures abounds. The greatest tourist attractions are the Topkapi Palace, the Aya Sofia and the Blue Mosque.
Esthetic Airlines and Travel Experience offer you many options to help you to make the most of both your journey and your stay. For example, you can choose your departure and arrival airport***, or opt for a luxury transfer to the airport (not included). Contact us for all of the possibilities.
*: The prices mentioned above are exclusive of VAT.
**: Low season = All periods except public holidays. High season begins 3 days before the beginning of a public holiday. For Dutch customers, the Dutch national holidays will be taken into account when departing from the Netherlands.
***: Flight fares are calculated based on departure from Brussels Airport, Belgium. Subject to flight availability.
Istanbul Aesthetic Center 5 min
DoubleTree Hilton Otel
Biz Cevahir Istanbul is located in the Gayrettepe district in the heart of Istanbul. The hotel is ideally located for visiting all parts of the city. The luxurious rooms are a beautiful blend of modern and classic interiors.
The hotel has an indoor swimming pool, a gym and a wellness centre with a sauna and a traditional Turkish bath. All rooms are tastefully decorated with beautiful furniture and feature air conditioning, an iPod dock, free Wi-Fi and a satellite LCD TV.
A buffet breakfast is served every day. The restaurant Zeytinyalı offers exclusive Mediterranean dishes à la carte, prepared exclusively with natural ingredients.
This hotel is located five minutes from the Istanbul Aesthetic Center. The nearest metro station is 250 metres away and offers easy access to Taksim Square, which is 4 km away, and the historic Sultanahmet district, 13 km from the hotel.
Istanbul Aesthetic Center 5 min
Veyron Hotel
Hotel Veyron in Istanbul has a spa and wellness centre, as well as free Wi-Fi throughout the accommodation. The hotel is close to many shopping and business centres, and is located 500 metres from the Gayrettepe metro station. This hotel is located five minutes from the Istanbul Aesthetic Center.
Each room is air-conditioned and has a minibar, a television with pay-per-view, a kettle and a private bathroom with shower, hair dryer and free toiletries. From your room, you can enjoy a magnificent view of the city.
Hotel Veyron also offers a shared sauna, a hammam, a 24-hour reception and a lounge bar.
Surround yourself with professional doctors
Dr. Özgür Balaban
He specialises in: Aesthetic dentistry, veneers, dental implants
 A professional team with exceptional skills
Istanbul Aesthetic Center offers you the complete package! Every effort is made to make your medical procedure as effective and safe as possible.
The doctors at the Aesthetic Center are carefully selected. We expect total dedication. Our doctors should not be looking for full-time employment in general hospitals and should be passionate about their profession. They have solid and formal experience and training in their aesthetic speciality. It goes without saying that they are registered in the Turkish and international registers of surgeons, doctors and dentists.
You can always request a copy of the diplomas and/or certificates of the Aesthetic Center's doctors/surgeons by e-mail.
Make an appointment for a personal consultation without obligation!
Adresse
ANTWERP
Antwerpsesteenweg 124,
2630 Aartselaar
HASSELT
GEEL
AALST
Location
ANTWERP
Antwerpsesteenweg 124,
2630 Aartselaar

Abonnez-vous à notre newsletter